Affiliate links are included in this post.  Thank you for your support!
We had so much fun discussing in curriculum in this week's Homeschool Wednesday show on Periscope (View Part 1 Here and Part 2 Here)! Admittedly, as an ENFP and avid researcher, I'm always on the lookout for the perfect fits for my family's homeschooling needs, but we are currently in a good groove that is really working for us. In this post I'm going to lay out what we are currently using and how our day is structured.
The basic flow
It's pretty simple, really. You might even roll your eyes when you read this because it's so basic, but here it it. I work one-on-one with my three oldest kids in the morning to get their core subjects done (reading, writing, math, spelling, etc…), then my boys and I do our read-alouds and anything else (science, geography, art, etc…) in the afternoons while the girls are napping.
Our history and science mostly come by way of reading and since my kids aren't fluent writers on their own yet, they either dictate their narations to me (if we are working on a science worksheet, for instance) or we simply just discuss things.
Voila. That's it!
What we're using
As many of you know, we started off the year using Trail Guide to Learning, which is an excellent Unit Study curriculum with its philosophy based in Charlotte Mason and Ruth Beechick's writings. It is solidly written from a Christian worldview and uses wonderful literature choices throughout to base all the studies off of. Trail Guide covers all subjects besides Math and you can also purchase their Bible add-on component.
While I still think Trail Guide is a WONDERFUL program (and be sure to mention my name to them if you decide to go with it), certain aspects of it weren't working with my struggling learner and I found myself needing to replace a lot of the subjects with specific curricula that worked better for him and helped bring him up to speed. I also realized, a little ways in, that next year we wouldn't be continuing chronologically through history but rather cycling back to cover eras and topics from a different perspective. This was very hard for my chronological brain to handle.
So, since we were at the perfect place in the curriculum to veer our own direction and keep with chronological history, we broke from Trail Guide at Daniel Boone and moved into Genevieve Foster's The World of George Washington. However, we will still be using the science from Trail Guide through the rest of the year along with some of the geography and book selections, since they truly are fabulous.
The other books that we are also reading to fully flesh out our history, and include a little extra science, are-
The easier reader chapter books that my 5th grader, who struggles with reading, is using for silent reading are from the Landmark Books Collection. So far we plan on having him read George Washington and Benjamin Franklin this year but may include others as well.
Other curriculum for my struggling reader (5th Grade)
(We also follow a lot of the philosophy found in Brave Writer's The Writer's Jungle)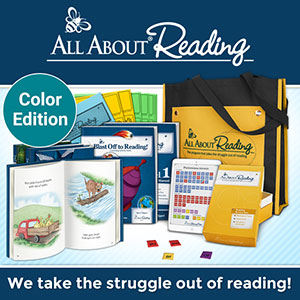 Other curriculum for my 2nd grader
Both my boys use Teaching Textbooks for math, however, I do it with them out of the book instead of on the computer. I hope to transition them back to the computer at some point but for now it is a good fit.
My oldest is using Kay Arthur's John study for kids to help him learn the inductive Bible Study method. We also use Marti Machowski's book Old Story New for family Bible time.
If you have any topics or questions that you would like to hear addressed in a future Homeschool Wednesday show, then be sure to leave them in the comments to let me know!