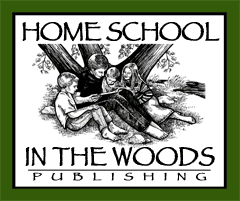 For the past month and a half we have had the pleasure of being able to try out the Great Empires elementary curriculum by Home School in the Woods. I have had my eye on this company for a few years now because I just love their graphics and how hands-on their learning style is, so when I had the chance to review one of their products I jumped at it!
This Great Empires study came at a perfect time for us- right when things had gotten really boring! After much frustration in our year we had paired down to just the basics, desperately trying to conquer those without having much else to worry about. This in turn made our days very… dry, shall we say? With the Great Empires study we have been able to add in some more fun learning and art projects, which we have all been thankful for. We decided to study about one empire a week and have had so much fun learning about Ancient Egypt, Rome, Greece and Japan, so far (there are a total of 14 empires covered in the study)!
How we used it…
Since the read-loud information for each unit is a bit wordy and still over my guys' heads (they are almost 4 & 7), we have been opting to mostly use the additional resources (books and websites) that Home School in the Woods recommends for each empire to acquire our information. After we have learned a bit about the people and the culture we have typically moved on to work on a map of the empire (there are two types of maps for each one- one with names and one without) or just jumped straight into one of the projects!
The projects, of course, have been our favorite part! For Rome we made Fresco paintings on plaster and baked a special kind of sweet bread called Panetone. For Greece we painted pots in the style of old Grecian art and symbolism and ate some "fig balls," as Judah dubbed them (as he inhaled them!). We worked on hieroglyphs and carved cartouches for our Ancient Egypt study. We've gotten out our globe and tried to really put ourselves in their place and time. We've even invited friends over to get in on the fun and learn with us! It has been such a valuable time of learning that hasn't had to feel so serious but was none less valuable than other things we have been working on.
Want more of the logistics?
As I mentioned the Great Empires study includes 14 different empire units geared towards the elementary years and that can be finished in anywhere from 1 day to a week, depending on how in-depth you study. We typically had one main day a week that we really dove in to conquer the projects and the other days we would spend some time reading and investigating about the time, people or culture or continuing to enjoy the food. Each unit includes a project sheet with a few different projects to choose from (some of which are high-quality printables), along with recipes, a read aloud sheet about the empire, maps, and timeline figures. The artwork is beautiful (as it is with all Home School in the Woods products!) and all of the directions are very clear. The download version sells for $18.95 and the CD sells for $19.95. There is also special pricing for co-ops or schools who might be interested.
Final Thoughts…
We LOVED the projects, although doing this study has shown me that as much as I wanted their other studies to work now, I really am going to have to wait to use Home School in the Woods other curricula until my boys are a little older. However, this study was easy enough to customize to their ages since it is so project based and we will be continuing to study the rest of the 14 empires over the summer. I also plan to invest in their Record of Time timeline notebook and printable figures set, since I have been so impressed with the graphics and instructions from this study. All in all, I just really think you can't go wrong with Home School in the Woods and greatly look forward to using more of their curricula in the future!